Heyyy y'all! I missed y'all FORREAL, I've been super busy working, elevating, and of course living my best life! 😝😝😝 In living my best life, I ended heading back to the place where Tyronza DeVonta Hicks was born...LITERALLY!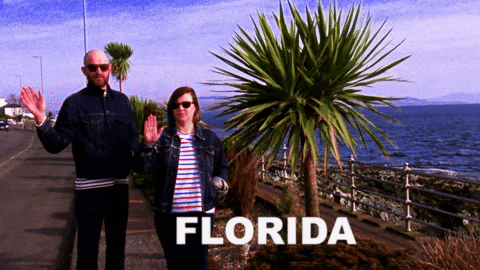 For those who don't know, I was born in Altamonte Springs and then lived in Orlando for about 2-3 years. Then, me and moms relocated back to her home city of Detroit and for like 10 years I would go see my dad and my fam every summer up until his passing in 2006. After his death, I went to visit my family when I was 15 and I haven't been down since then...UNTIL NOW!
For almost 10 years, I didn't see my older brothers because ya know...LIFE. But it was about time to change all that and make my way back home. So I recently took a week vacay and went back to the O to see my brothers and the rest of my fam and man was it refreshing. I felt like a kid a candy store, riding down Mercy Dr., reminiscing about the adventures I had with my cousin and all old cribs that are literally still living. Going to my child hood Popeyes down the road and literally eating Waffle House almost everyday was the highlight of the trip.
It felt good being back home and feeling that love in air. I went to see my Bestfriend(S/o to Amber) whom I haven't seen since we graduated in 2016 and when we link it's always a great time! Just being able to relax, chill and just hang was great. I'll be back fasho and this time, Miami might have to be the next move👀👀(hint hint) 😂👍🏾