So Listen....Hey yall! So listen forreal lol, how many of us are music lovers? I don't care what kind of music you listen to because music is universal and each genre that has been created throughout our time and complex has bitten off one another. See me I love me some music man, the crazy thing is its been in in my blood since I was a young whipper snapper. As far as I can remember, my mom and dad exposed me to music at an early age, specifically to Jazz, Funk, and R&B. My dad(I think) was in a band for a minute so I can recall us riding in the car in Orlando with the windows rolled blastin' some Earth, Wind, & Fire man and he was a pretty good singer too.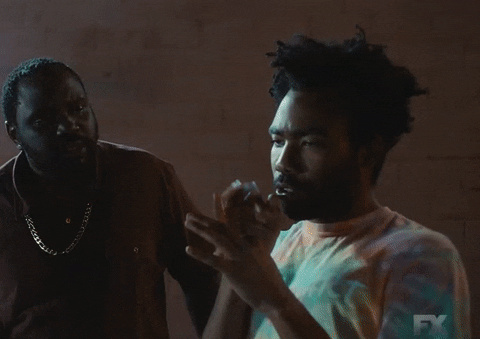 My mom was and still is a musical junkie and that's where I get my love for music from. No like seriously, she literally has a collection of CDs in here crib and trust me, you won't get bored. I was raised basically by all women who listed to the same things I was exposed to by my dad and I loved it! Luther Vandross was/is my biggest idol! MANNNNNNN, he could sing his asss offf and I mean have the ladies crying out for more and the gag was, he didn't do much. I mean my grandma and auntie LOVED them some Luther, do you here me?!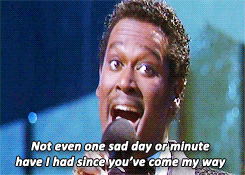 I grew up having music with soul behind because I always knew that it was certain type of pain that was omitting from the voices and instruments. My uncles inroduced to ol skool Hip Hop, specifically the old school art of DJ-ing and how the DJs back in the day were literally killing the 1s n 2s. I loved them playing various mixes, jamming in the living room going crazy and lord trying not to break a hip lmao.
My mom took my musical experience to another level when she introduced to the 90's era of musc at an early age. Now mind you, I was born in 94'(S/o to my 94' babies) however music was exposed to me early. I LOVE THE 90's ERA OF MUSIC! Bruh...the first 90's album that I was exposed too was '12 Plays' by R.Kelly! Yessss, 12 Plays by R.Kelly! With the freshly bold head and errrrthang yall. And as a 8/9 year old and me listen to his lyrical content, I was like what is saying?! That was my first introduction into sex, the 12 Plays Album.
My musical catalog has(and still is) becoming so wide range over time, even though I was a late blommer when it came to Hip Hop and Rap. Gerald Levert and The Temptations to High School Musical(and yes, I have all 3 movies. Fight Me lmao) and Cheetah Girls to Nas, Jay-Z, Biggie to Bruno Mars, The Weekend, P.N.D. to Earth, Wind & Fire(Without Taylor Swift), The OJays, Etta Baker to Monica, MJB, Missy Elliot and MJ(Of Course) to Maroon 5, Justin Beiber, Lady Gaga to T.I., Gucci Mane, Plies, Lil Wayne and Chris Brown and the list could literally go on FOREVER! What I like about music so much is that it is so universal and speaks to everyone. even though we have various genres that speak to specific cultures and communities. I feel that in some way, shape or form that music ties itself together and brings our community as a whole together.
So no matter what music you listen to(as long as it's safe lord lol), remember that you don't have to stick to one genre of music. Expand your reach, expand your mind into other worlds of music and try it out. You don't have to like it but its for you to try something different. So I challenge this week to listen to music or specific genre that you haven't heard yet and see if you bop to it and if not, hey at least you can say I tried. Nothin' wrong with trying!
-DeVontasWorld-