Much Needed Vacay in #ChiCity!
So I needed a much needed vacation from the world of school and definitely Allendale fusho! I kicked ass this past semester getting on the Dean's List for the first time and fully accepted into my Master's Program. Yes ya boy was out here grinding bruh and it ain't stopping!
Of topic though lol, me and some my friends decided to go to Chicago after the semester was over in late April and it was one of there birthday's as well (S/O to LivvvyyyBands)! So we decided to rent an AirBnb, put the money down, got our supplies and essentials together lol and by the time we knew the end of the semester was here. It started kind of funky because of the weather, it wasn't spring weather bruh, we talking like 45-50 degrees. April and spring didn't mix this year and I don't way but anyway, we were head to Chi-City and we were geeked ASF!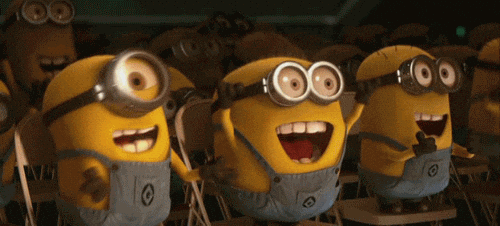 Like no seriously, this was us lmao! We all were working so hard that we were ready for this break, so we were excited. Now, this was my second time going to Chicago but it was with my mom for my high school graduation present. It was lit and fun but now I'm all gown up and I want to experience more of the world around me, even if its in the U.SofA. So I was super excited to be going on this trip, just absorb chicgao as an exciting experience. So we drove of course and the drive wasn't bad at all but the time change throw me off for minute lol but bruh y'all tolls are a bihhhh! $8.80 going there and and coming back, we like: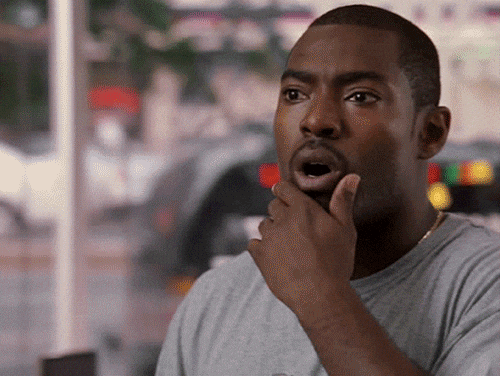 It was cool, it was cool we had it lol but still though. Traffic was like WOAH for a minute too but I wasn't suprised by that at all. Our AirBNB was....interesting to say the least. It came with two paintings of two white girls, one necked over the couch and the dining the starred at you like she was about to pop out the damn portrait. Then...it came with a tv that didn't have any antenna cord lawd and wheel-of-fortune looking clock theat didnt work. It was creepy but literally all wanted to do was chill and relax and get away from the Michigan area for a weekend, and we did just that.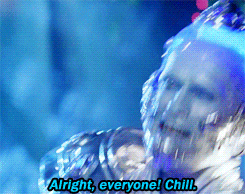 We went to see the Avengers(dope!), we walked around Downtown(now I see why its called the Windy City!) and finally...Finally....FINALLY!! got my hands on some Harold's Chicken! MILD SAUCE IS LIFE! The chicken was great and fries let me down lol. I went to the cheesecake factory for the first time even though there are couple here in Michigan, I never bothered to go. So that was a great experience and the cheesecake was AMAZING!
Lawd, I had fun while I was in the ChiTown, heard a few gunshots and ya know saw some people pouring out the 40s for the homies but I felt like I got to experience another taste of the Chi and I loved and embraced. S/o to the the fellas and livvyybands, we a had great time! So until next time ChiTown and I'll be back and hopefully I can experience alot more you! Stay Windy lol
-DeVonta'sWorld-